Source Energetix Products
Personalized Wellness Plans With Precision Testing Tied To Light Drinks
If you're looking for ways to achieve optimal health, turn to SOURCE ENERGETIX. We are dedicated to helping people understand their body, improve their lifestyle, and prevent chronic disease. To further ensure that we continue to provide accurate, in-depth information and top-quality products, we are i) leveraging amazing research accomplished by the Center for Deuterium Depletion and ii) partnering with CLIA certified deuterium testing partners iii) partnering with a highly scalable co-pack and energy formulation drink to commercialize our proprietary blend of drink cost effectively with high quality and consistency.
How to Upgrade Your Mitochondria 
Get tested for deuterium in your body fluid. 
Consult on what that means and optimize your protocol to reduce accumulated deuterium in your body. 
Get your own "I Love This Drink"  supply to boots your energy level within 45 days with immediate benefit within 7 days. 
Join our recommended Deuterium Hydration and Diet program. 
Get good night's sleep away from blue light. (Free!)
Join Our Inclusive Program
*You first need to know your baseline, redox potential, detox capabilities, deuterium baseline, and ability to deplete your tissue from deuterium.
Start with testing. To analyze for deuterium, a Saliva test kit will be sent to your home inclusive of a clinical sample protocol. The results will be sent to our preferred testing CLIA labs.
Within 5-10 business days, your baseline will be reviewed.
Get your protocol and supply for "I Love This Drink".  Start your education as well through our recommended information network.
How You Benefit From Our Approach
By knowing how your body works, you will be making informed lifestyle choices to fine-tune your genetic expression. This allows you to:
Achieve a higher quality of life and vitality
Improve memory, concentration, and energy levels
Slow down the rate of aging
Treat existing health problems
Minimize the risks or even prevent chronic disease
Minimize the risk of disease and other health problems
Identify the risks of and prevent osteoporosis
Discover which supplements help your body function at its best
Understand your specific dietary and exercise needs
Discover which weight loss or maintenance strategy works best for you
Identify your metabolism and tendencies to gain weight
Identify your tolerance for detoxifying substances such as alcohol and caffeine
---
Find the Process That Works for You
Initial Consultation
Take advantage of our 15-minute complimentary initial assessment to see if this is a fit. If you decide to move forward, you will be receiving your initial protocol. You'll then begin your "RESET program".
Your Baseline (Day 1)
You will be completing necessary health assessments with your family history and a biomarker. You will receive Sourceenergetix Saliva kit in the privacy of your home with instruction to collect and mail the sample directly to our CLIA lab partner. We offer personalized advanced deuterium monitoring testing along with metabolic functional biomarker interpretation of your blood physical if you have one available. This interpretation offers insights on your ability to deplete deuterium in your tissue and guides us to assess the program that is best fitted for you.
Results Consultation
Within 5-10 working days, you will be receiving an email and a request for a virtual consultation. This 30-minute session includes:
An assessment of your lab results
Recommended protocols based on your lab results in association with your family history and intake questionnaire information
Recommendations on hydration program including "I Love This Drink"

supply, nutrition and diet choices, as your personalized protocol and follow up appointment
After the consultation, you will receive a printable lab report as well as the necessary personalized protocols. 
OPTIMAL DEUTERIUM BASE LINE & MONITORING MY SALIVA TEST REPORT
Saliva Deuterium Test
·         Start with our proprietary easy to use Saliva Deuterium Test Kit. It's important to establish Your Baseline at the beginning of the program to understand what your level is.
·         This simple saliva test can be done in the privacy of your home, it is easy to do and delivers an accurate and fast result.
·         Saliva collection is evaluated by high precision CLIA licensed testing lab with an unprecedented rapid turn-around time 5-10 days.
·         Test is a powerful bio-marker that reveal the level of deuterium in your body.
·         45-day follow up test is equally important to see how effective the simple integration of our drinks made progress in your journey to deplete the level of heavy hydrogen in your body, and helps with additional guidance to make adjustments if necessary.
45 Days Results Review
To review your progress, you will perform a reflex deuterium biomarker saliva test and have a 30-minute consultation to review your monitoring test results. An updated protocol will be outlined, customized to your test results. The protocol may include recommendations for further testing to help identify potential areas for improvement or support your body while working toward a healthier status. Based on our experience, the results obtained through this program have been very successful. However, it does take discipline to achieve this. Nothing is gained without effort.
Program cost and Price List with Quantities: Available upon request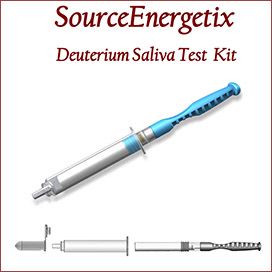 ---
What Is "I Love This Drink"
A 10 oz drink charged with super light water containing essential amino acids. These amino acids are the key to mitochondria function, but these are not naturally provided by your body. Once you take "I Love This Drink" every day for 45 days with the right diet, it will boost your metabolism daily and gradually decrease the deuterium in your tissue.
With our high-value mitochondria support drink, your body will have improved proton transfer at the mitochondria membrane as well as cellular hydration at the cellular membrane. It will provide amino acid intracellular nutrition support as well.

Top Benefits of Super Light Drink

Brings your deuterium level at an optimal concentration in your body over time
Hydrates you at a cellular level
Increases your metabolism and support your mitochondria function at a cellular level 
Improves energy level and DNA repair
Enhance athletic performance and recovery 
Chronic disease prevention
Optimizes wellness and anti-aging effect
Improves mental clarity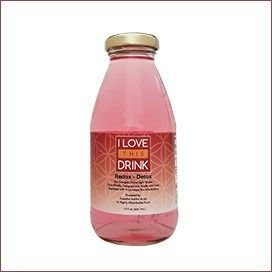 To purchase I Love This Drink, please visit our website at https://iamwelltoday.com/shop/  
Packaging and Shipping
You can have supplies sent to your home and track them while they're being shipped. Our handling fees are calculated based on priority and zip code. We mainly serve metropolitan areas such as:
San Francisco Bay Area, CA
Los Angeles, CA
Austin, TX
Denver, CO
Seattle, WA