WHO WE ARE
Understanding How You Can Improve Your Overall Health
The Problem
How much do you spend on healthcare? As a patient, how do you feel about your return on investment? This is a major problem people face across the world. We are extremely efficient in acute care but highly inefficient with chronic care management.
Despite this, we remain unsatisfied with the medical outcomes. Managing chronic diseases are getting costlier. There is a trust issue of the drug treatments, the quality of the supplements provided, and their overall effectiveness as well. Professionals usually prescribe following guidelines, not with the patient in mind.
The Effects
As healthcare costs continue to rise, insurance is forced to shrink chronic healthcare coverage while raising healthcare premium and deductibles. It also demands tighter pre-existing condition disclosures especially with age and, soon enough, genetic testing. This is a clear wake-up call for consumers everywhere. We need to actively engage with our own health, pay attention to what we consume, and start our own personalized approach for disease prevention and optimal health.
The Solution
Education is the key. Motivation to improve the quality of our life comes as we get older, and we begin to understand that 80% of the costs of chronic disease healthcare comes in the last five years of our lives. With our technology becoming more ubiquitous, we believe we can identify our genetic risks and become smarter consumers. Now, the questions remain the same—What do you buy? What is good for you? What words? What is the quality of the product I'm purchasing?
At SOURCE ENERGETIX, we are passionate about bringing precise medicine products and solutions. Now is the time to start personalized precision medicine, and we believe it's all about mitochondria function. The enormous benefits of energy medicine are now demonstrated scientifically, explained clearly, and embraced by key opinion leaders in the field, including Dr. Bruce Lipton, Dr. Jerry Pollack, Dr. Doug Wallace, and Dr. Beker. When you focus on supporting the mitochondria function, you deliver electro-photonic energy and maximize energy production at a cellular level. As a result, you enable wellness on both a physiological and spiritual level.
The importance of sunlight and grounding the body in seawater is also highlighted in studies and has been known for centuries. As Dr. Kruse puts it, "As we are paying attention to the circadian rhythm, the sun, the water, and the food we consume, we are becoming Mitochondriac."
---
How SOURCE ENERGETIX Started
Regina and Philippe met in Austin, Texas in January 2016, when he was rebuilding an advanced blood testing monitoring CLIA Lab; Regina is a naturopath focusing on integrative medicine and Philippe is a healthcare technology entrepreneur; now living in Tiburon (SFO Bay Area CA), the heart of balance health wellness, which they strongly believe in. They are both passionate about energy medicine and focused on delivering personalized solutions aimed at balancing health, reversing chronic diseases, and improving the overall quality of life. To make this happen they have successfully combined their respective expertise, energy, and experience.
Their journey together started with combining an actionable comprehensive precision biomarker blood monitoring suite which can be paired with exquisite wellness products. They shared one goal: to treat and prevent diseases through functional medicine, nutrition, and lifestyle solutions as well as addressing health imbalance and chronic diseases.
They have continued to study and understand the importance of quantum biology in medicine, the power of hydration, and water role in health at the cellular level supporting the mitochondria function. Apart from this, based on the Dr. Kruse's impressive clinical research, Regina developed a pragmatic plan to support the challenges that an individual can face while striving for optimal health. Simultaneously, Philippe has dedicated himself entirely to this revolutionarily wellness approach, stating as "the most challenging and fascinating health project" in his 25 years' field experience. With their combined expertise, they provide scientifically proven, personalized nutrition-hydration solutions to overcome these challenges as well. 
Read Regina's Bio
Read Philippe's Bio
Take the First Step Toward Better Health Today
This exciting journey is very real, and you're welcome to join us. Let's move forward together and improve our current national healthcare. Through scientific common sense and education, people will start to focus on their health and prevent chronic disease.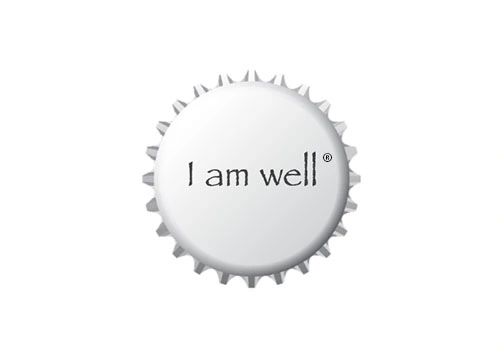 Contact Us Today
Get in touch with us to book a short appointment and get your 30-day supply for better hydration. We look forward to hearing from you!